Wednesday, 19 March 2008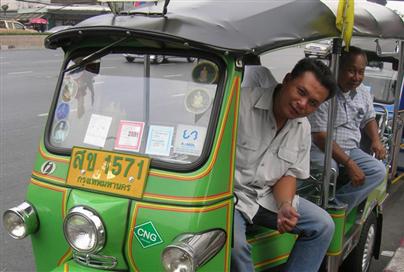 Makers of tuk-tuks are complaining that the Thai government is no longer allowing them to sell the iconic vehicles in the country. The city of Bangkok is currently home to about 7,400 of the iconic vehicles, which are despised by many because of their annoyingly loud sound, overwhelming exhaust fumes, and criminally minded drivers who bribe police and sit like vultures on street corners waiting to rip off gullible tourists. Recently, the city of Bangkok raised taxes for tuk-tuk operators, signaling that the government may finally be coming to its senses about the much-hated motor vehicles.
National Post
Read more...
Thursday, 13 March 2008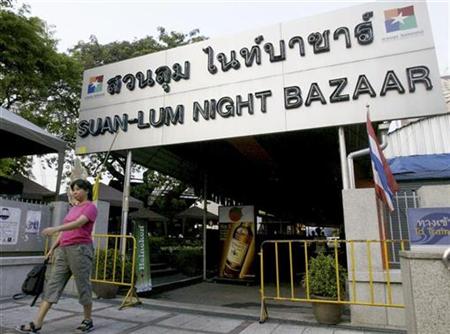 A Thai court has ordered shop owners at Bangkok's Suan Lum Night Bazaar to pack up and leave one of the city's most popular tourist spots. The Crown Property Bureau, which owns the land, said on Tuesday a court issued an order on Feb. 13 for tenants to leave within 30 days. Those who ignore the order to leave the site may face "seizure, arrest or imprisonment," the CPB. Last year, the CPB signed a long-term lease on a large chunk of the site with mall developer Central Pattana, which is planning to build Bangkok's tallest building as well a hotel and a shopping mall.
Reuters




Read more...
Wednesday, 05 March 2008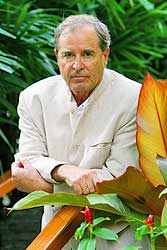 In this interview with the Bangkok Post, internationally acclaimed U.S. travel writer and novelist Paul Theroux said he believed Thailand was the most accommodating of all of the countries in Southeast Asia. "I think that Thailand is the most accommodating, because Thais don't feel threatened by foreigners and feel like equals," he said. "National pride is important, because it gives you self-esteem. Many countries have been colonised and they are conflicted." Prior to this interview, the last time Theroux was in Bangkok was in 1985, when he was the keynote speaker at the SEA Write awards, held at The Oriental.
Bangkok Post
Read more...
Monday, 03 March 2008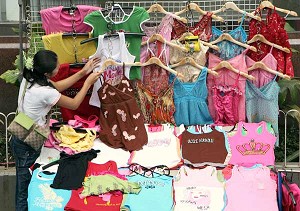 Shermans Travel has named Bangkok the best city in the world for shopping. Bangkok topped the list for its reputation as one of the best shopping destinations in Asia. The annual list for shopaholics said good finds in the city are high-quality silk, jewelry, and traditional crafts for a reasonable amount of money. Bangkok beat out cities including Buenos Aires, Los Angeles, New York, Hong Kong, London and Paris.
AHN
Read more...
Wednesday, 06 February 2008
A handful of taxi drivers in London have been recruited by the Tourism Authority of Thailand to casually talk to passengers about the benefits of traveling to Thailand. In the promotion orchestrated by Thai tourism authorities, drivers might comment on London's dreadful weather. The passenger's response will enable drivers to get a sense of that passenger's receptiveness to hearing a sales pitch. "Drivers can go on to talk about holiday destinations that are nice and sunny and then go on to say something about Thailand," said Asher Moses, managing director of Taxi Promotions UK, the agency that facilitates the ad campaigns. "Drivers can tell if a passenger is willing to talk or if they just want to sit and read a newspaper or stare out the window."
Cox News Service
Read more...
<< Start
< Prev
1
2
3
4
5
6
7
8
9
10
Next >
End >>