A study recently published in the journal of the Royal College of Paediatricians of Thailand has found that the average age for Thai teens to start having sex was 16, compared with 17 for Californians. The study also found that the rate of condom use among Californian teens was 58 percent, while just 23 percent of Thai teens regularly use condoms. The release of the study corresponded with the Bangkok Metropolitan Police's launch of its "Four Don'ts" campaign to prevent teen girls from having unsafe sex on Valentine's Day. The Four Don'ts included "Don't leave an opportunity, don't expose your goods, don't give a green light and don't disregard prevention."
IANS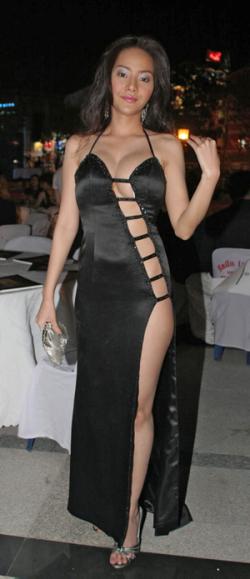 Actress and college student Chotiros Suriyawong has been ordered by administrators at Thammasat University to perform 15 days of community service and make a public apology as punishment for wearing a revealing dress to the Feb. 9 Golden Swan awards ceremony, Thailand's equivalent of the Oscars. The Culture Ministry also weighed in, calling the 22-year-old's choice of dress "very inappropriate" and the wrong message for a public role model to send to young Thais. Because of the controversy, Chotiros' film production company has edited out her role in one of its upcoming movies. "I don't want my actresses to dress that way," said Somsak Techaratanaprasert, president of the Sahamongkol film production house. "We are not a porn production house and it goes against Thai culture."
AP
Former Thai Prime Minister Thaksin Shinawatra said he is looking to buy a house in Sydney's luxurious eastern suburbs, where he wants to relax and take a break from politics. In an interview scheduled to air Tuesday on Australian television, Thaksin said he was pondering an academic career focusing on alleviating poverty in his homeland. "It's time for me to compensate on what I've missed in the past," he said. "I have to live my life to allow me to have some kind of happiness, because I've been working hard, too much, for my family, for my country, for the people."
Australian Broadcasting Corp.
AP