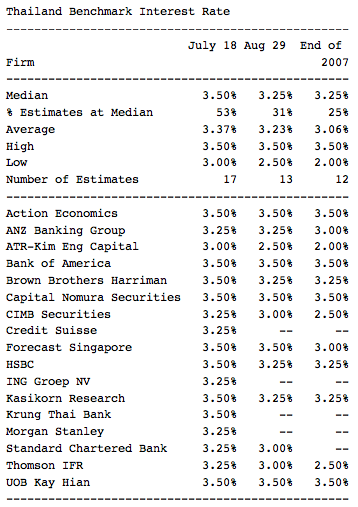 Economists are divided over whether Thailand's central bank will keep its benchmark interest rate unchanged for the first time this year following four consecutive cuts. The Bank of Thailand will maintain its one-day bond repurchase rate at 3.5 percent, according to nine of 17 economists surveyed by Bloomberg News. Seven economists expect a quarter of a percentage point cut, while one expects a half-percentage point reduction. The decision will be announced at 2:30 p.m. on Wednesday. The following is a table of economists' estimates of where the central bank's one-day bond repurchase rate will be after tomorrow's policy meeting:
Bloomberg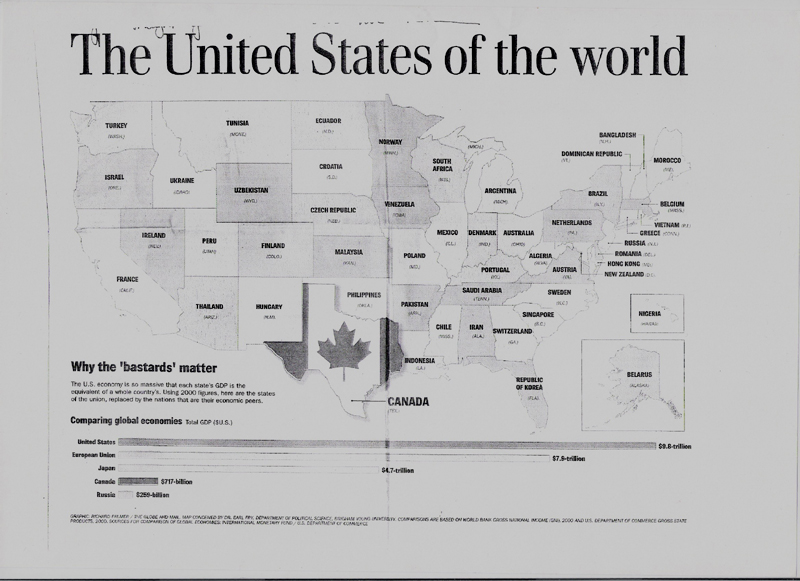 Not only do Arizona and Thailand share similar warm weather, but the two also shares a similar economy. According to the U.S. Department of Commerce, Arizona's gross domestic product falls in the neighborhood of $197 billion, right on par with Thailand's. "Thailand is a growing economy, as well as Arizona," said Dan Flack, a financial planner in the Phoenix office of Pacwest Financial Management. The company included a U.S. map with its GDP counterparts around the world in its latest quarterly newsletter.
The Business Journal of Phoenix
The Globe and Mail
The Thai government's latest Board of Investment survey shows that foreign investors - especially those from Japan, Taiwan, Singapore and the United States - remain confident of Thailand's potential. Although just under a fifth of organizations sent a questionnaire actually responded, 43 percent of those that did said they remained confident in Thailand's potential and indicated they would maintain their investment at the same level. Meanwhile, 35 percent of respondents said they planned to expand their current investment in Thailand. Four percent stated they were considering downsizing their businesses in Thailand or moving their ventures to another country.
TNA
More Articles ...