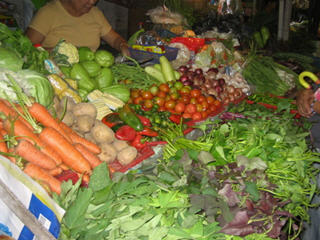 In an attempt to become more competitive against large hypermarket chains, more than 500 Thai wet market operators in Bangkok and around the country have signed a declaration to establish the Market Assembly of Thailand. The coalition is being assisted by the Internal Trade Department, which will provide advice on how the vendor can obtain inexpensive goods. The vendors and hope that by work as a team, they can boost their competitiveness and fight off major retail businesses that are allegedly threatening traditional business in Thailand.
TNA
Koh Samui is turning into Thailand's latest market for million-dollar villas, according to international real estate firm CB Richard Ellis. The firm said it has noticed an emerging market for top-end villas on the island that achieve prices in excess of $2 million. The international property consultant operates offices in Bangkok and Phuket, and has now opened a third office on Koh Samui. Since the 1980s, mass tourism has transformed the island from one that specialized in growing coconut trees, into a popular destination with hundreds of hotels and resorts.
DPA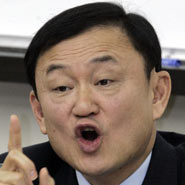 Brad Adams, executive director of the Asia division of Human Rights Watch, said Tuesday in a letter that the English Premier League showed a "shocking lack of interest" in ethical standards for allowing Thaksin Shinawatra's takeover of the Manchester City football club. Adams said Thaksin was a "human rights abuser of the worst kind" who should not have passed the League's Fit and Proper Persons Test. "Our research and that of other credible organizations shows that Thaksin's time in office was characterized by numerous extrajudicial executions, 'disappearances,' illegal abductions, arbitrary detentions, torture and other mistreatment of persons and attacks on media freedoms," Adams said in the letter. His past actions should lead to him being subjected to investigations by impartial police and prosecutors, not welcomed into the club of owners of the most popular football league in the world."
The Times
More Articles ...