The Public Health Ministry has proposed two options: ban the sale of alcohol completely or allow restaurants, clubs, and hotels with licenses to sell booze from 6pm until midnight during the Thai New Year. The alcohol ban is the government's attempt to curb alcohol-fuelled road accidents during the long vacation. Every year, hundreds of people are killed during the 4-day festival. Anti-alcohol groups will rally next week to call on the government to ban alcohol completely in order to protect lives, rather than to favor business operators and alcohol manufacturers by allowing limited alcohol sales.
The Nation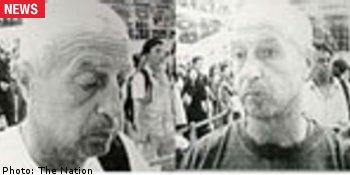 Police have identified the severed head hanging from the Rama VIII bridge and the headless body discovered in the Chao Phraya River as 54 year-old Italian Maurizio Tosadori. A guesthouse owner on Khao San Road contacted police after seeing news reports and confirmed that the man was a guest who had been staying at her guesthouse for more than two weeks without paying. A letter addressed to Wimon, the guest house owner, found in Tosadori's rented room contains the message "Thank you very much for everything. I'm sorry for the inconvenience." Police now believe that it was likely the Italian had committed suicide as he was apparently chronically ill and broke. The day he disappeared, Wimon had asked him to vacate the room as he had not paid rent since checking in.
The Nation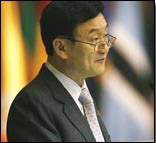 The Thai Prime Minister has confirmed that the Japanese government has indeed banned former Thai Prime Minister Thaksin Shinawatra from entering its country, as he is considered a fugitive. The United States government is also rumored to be considering revoking Thaksin's visa. The United Kingdom was the first country to blacklist the billionaire, soon after he had been convicted of corruption and sentenced to two years in prison. Since then, Thaksin has been traveling from one country to another. Currently, his whereabouts are unknown. However, he still makes frequent phone-interviews to thousands of his supporters during their mass gatherings, typically held in the northeastern region.
The Nation