Relatives of people who died when a no-frills Thai airline One-Two-Go crashed last September are preparing to sue for $400 million in compensation in the United States. The families have also asked Thai authorities to file criminal charges against the CEO of the airline. Ribbeck Law Chartered, a Chicago law firm representing many of the foreign victims' relatives, urged the Thai authorities to release their investigation into the crash to throw light on the reasons for the crash. A preliminary official inquiry blamed pilot error. One-Two-Go's MD-82 jetliner crashed on Sept. 16 last year when attempting to land on Phuket in heavy rain and strong winds, leaving 89 dead and 41 injured.
monstersandcritics.com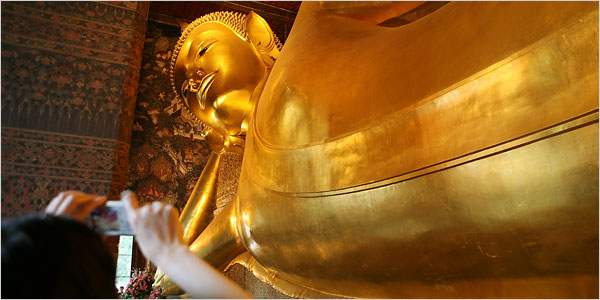 The New York Times said in this travel article that Bangkok is hot, crowded and congested. However, the city also features "surprising pockets of tranquility." The article mentions the Peninsula, Metropolitan and Oriental hotels, the Old Bangkok Inn, restaurants including Eat Me, S&P, H Gallery , Cabbages and Condoms, Vertigo Grill and Moon Bar, the Patpong entertainment district, the National Gallery, the Grand Palace, long-tail boat rides on the Chao Phraya River and the canals, Wat Pho and Wat Arun temples, Soi Rambuttri near Khao San Road and Jim Thompson's House.
The New York Times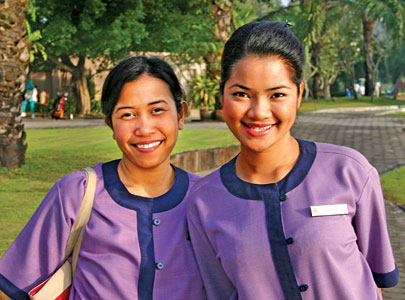 Asian countries including Thailand, China and Vietnam are turning former tea plantations into golf courses. However, the way golf is played in Asia differs from how it is played in the West. For example, in many Asian countries, caddies are required and most are women. The author also advises Western golfers in Asia on holiday to bring their own golf shoes, as Asians usually have much smaller feet than their Western counterparts.
The Toronto Star
More Articles ...