Low-cost carrier One-Two-Go Airlines is undergoing a major fleet expansion as it recently signed a deal to acquire 14 McDonnell Douglas MD-80 jets from Japan Airlines, bringing its fleet to 22 jetliners. The move is meant to take on the rapidly expanding rival Thai AirAsia. One-Two-Go executives are looking for the airline to emerge from the shadow of its parent, Orient Thai Airlines. The carrier is planning to begin flying to overseas destination including Phnom Penh, Siem Reap, Singapore, Malaysia, Bali and Bangladesh.
Bangkok Post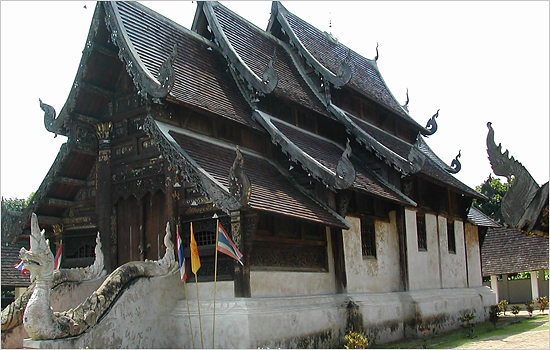 A small group of architects in Chiang Mai is working to preserve Lanna-era temples and revive the architectural style in modern buildings that serve as upmarket hotels and resorts. Many of the Northern Thai temples, which are characterized by steeply pitched, multi-tiered roofs, and small doors and windows, have fallen into disuse and disrepair, suffering from years of neglect by municipal authorities and a lack of enforcement of laws to protect heritage monuments. Also, about 70 percent of the temples in Chiang Mai are rented out to the poor or have been put to commercial use in some capacity. "This is our identity; we have to conserve it, otherwise we will have nothing to be proud of," said Vitul Lieorungruang, an architecture professor at Chiang Mai University. "A place that becomes completely modern doesn't know who it is anymore."
IHT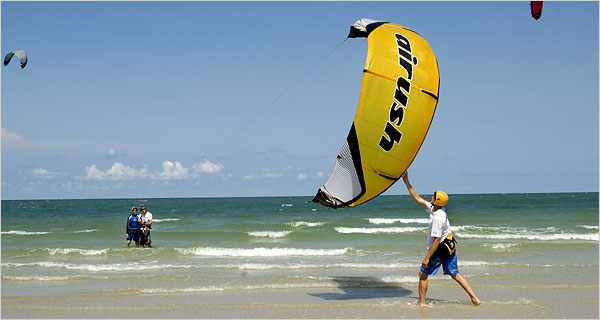 Joshua Kurlantzick said in this piece for The New York Times that Hua Hin, unlike most other beach resorts in Thailand, is not over-developed with high-rises, water sports and go-go bars. Kurlantzick said Hua Hin has retained its friendly charm because it attracts mostly Thai families, and because the royal family spends much of its time in Hua Hin, making developers reluctant to overbuild for fear of going against the King's theory of sustainable development. Kurlantzick also mentions the Aleenta resort, Let's Sea Hua Hin al Fresco Resort, the Evason Hideaway, the Hyatt Regency Hua Hin, Sofitel Central, Hua Hin Thai Massage and the Ketsirin restaurant.
The New York Times