Women travellers are on the rise, particularly to Thailand, Hong Kong, Singapore and Bali, according to the 2007 MasterCard survey. Four out of every 10 Asia-Pacific trips are made by women, compared with one in 10 in the mid-1970s, the survey found. It also showed that 42 percent of women taking part in the survey had travelled in the last 12 months, compared with 37 percent of men.
DPA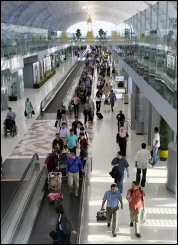 Thailand's aviation authority has imposed new marketing rules for the country's budget airlines after consumers complained that prices in their advertisements were misleading. The new regulations require the airlines to submit their low-fare ads to the government for approval. Consumers have complained that purchased tickets were often more expensive than the advertised prices and that they came with too many restrictions. Discount carrier Nok Airlines welcomed the new rules, but said passengers should also read the fine print more carefully.
AFP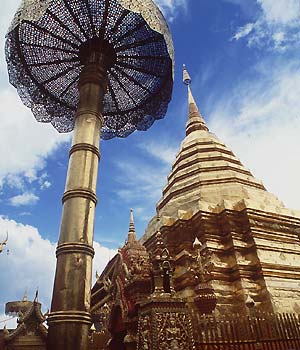 John Borthwick and Philip Engelberts of The Australian have produced a "best of" list for Chinag Mai. Included on the list was:
Best temples:
Doi Suthep
Wat Phan Tao
Wat Chedi Luang
Best places for shopping:
The Night Bazaar
The Lane One art gallery
The Shinawatra Thai Silk factory
Pantip Plaza
Best restaurants:
Good View
Riverside
Gallery
Best nightlife:
The House tapas and wine bar
THC Rooftop Bar
Warm Up music cafe
Best excursions:
Hill tribe day trips
The national park at Doi Inathanon
Best for kids:
Maeteang Elephant Park
The Chiang Mai Night Safari
Best massage:
The Ban Sabai Spa
The Chetawan and Seenuan schools (massage courses)
Best cooking school:
The Lanna Cooking School
The Australian
More Articles ...