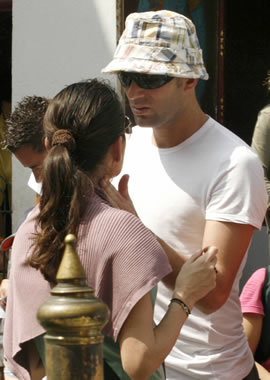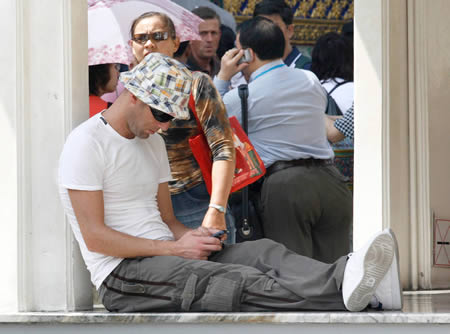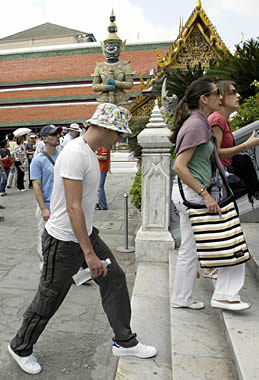 French footballer Zinedine Zidane, currently in Thailand to take part in a charity tournament, was spotted taking in the sights of Bangkok on Monday. The father of four took his children to watch a muay Thai fight, and went with his wife to the Grand Palace. Zidane will travel to Chiang Mai this weekend to participate in a match to raise funds for local AIDS charities.
Hello
!
About 500 farmers from the northeastern Isaan region are making their way down to Bangkok to ask the government for debt relief. The indebted farmers had reached Nakhon Ratchasima by Tuesday evening and are heading to Saraburi province Wednesday morning. The farmers plan to rally outside the Government House in Bangkok to demand government assistance.
TNA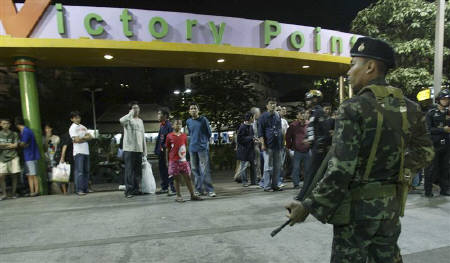 Twenty-nine bombings and 20 other attacks by Muslim insurgents took place in the four violence-prone southern provinces on Sunday night leaving eight dead. Some of the attacks targeted ethnic Chinese in the region who were celebrating Lunar New Year. The violence continued Monday as bombs exploded at four locations in the south, killing an army major and wounding two soldiers, three policemen and 13 civilians.
AP