At a press conference Thursday, the Thai Tourism Authority announced plans for the upcoming Bangkok Film Festival. Organizers said that unlike last year, the 2007 festival would place more of an emphasis on Asian cinema and make the event more palatable to a Thai audience. Because of the September coup, rumors persisted in previous months that the festival would be cancelled due to budget constraints. This year's event, which runs from July 19 to 29, will operate on a budget of 60 million baht (US$1.5 million) vs. last year's $4.7 million.
The Nation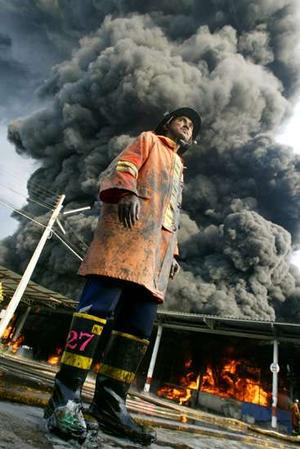 Thai Defense Minister Gen. Boonrawd Somtat has warned that Muslim insurgents in southern Thailand could extend their attacks to Bangkok following the recent string of high-profile attacks in the violence-prone South. Somtat said the southern insurgents were infiltrating universities in the capital, which could be used as launching pads for assaults. The Special Branch police division said earlier it was closely monitoring southern Muslim student groups in Bangkok.
AP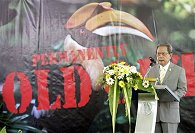 On Wednesday, Prime Minister Surayud Chulanont launched the WildAid campaign against illegal animal trafficking at Bangkok's Chatuchak Weekend Market, long a popular location for the illegal trade. The prime minister said that trade in wildlife was a crisis destroying the Kingdom's biodiversity. The program, called "Sold Out" aims to create a balance between conservation and sustainable use of natural resources, and prohibits the movement of animals outside their natural habitat, Surayud said. ''The government is ready to provide all support to those working to eradicate this illegal activity,'' he said.
The Nation
More Articles ...