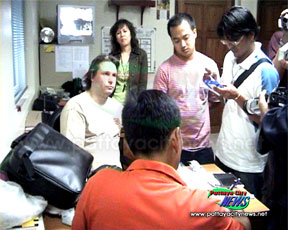 Pattaya police have arrested Swedish national Claes Magnus Ensio Salkojarkvi on suspicion of attempting to smuggle large quantities of prescription drugs to Sweden. Officers found syringes, a Swedish police ID badge and money during a raid on the 38-year-old Salkojarkvi's house in the coastal beach town. Drugs recovered at the scene included Adrenaline Injections used for the treatment of allergies, the antiobiotic Zithromay, the antiviral drug Valtrex and MST Continus, a morphine-based painkiller commonly used in the treatment of cancer.
Pattaya City News
The Local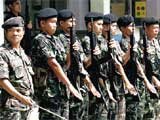 The Internal Security Operations Command tightened security at shopping malls and other public places in the Thai capital on Sunday, as authorities ordered forces to be on full alert for attacks by Muslim insurgents ahead of the Makha Bucha Buddhist holiday on March 3. Bangkok Govervor Apirak Kosayothin spent the weekend inspecting some of the city's major shopping malls to ensure that security guards were aware of the heightened measures and that closed-circuit cameras were in working order. Concerns about attacks were spurred by a wave of bombings Feb. 18 in the three restive southern provinces as thousands were celebrating Lunar New Year. The Australian, British and Canadian embassies last week updated their travel warnings about possible terrorism in the capital.
AP
The first ever Bangkok International Art Festival kicks off tonight at Playground Gallery on Thong Lor soi 18 with an opening party and showing called "Perversion/Subversion." Artists featured at the event will include Keiko Itakura (Japan), Mayumi Lake (USA), Marina Paris (Italy) and Jakkai Siributr (Thailand). The party starts at 7 p.m. For more information on tonight's party and the rest of the festival, visit
Bkkartfest.com
.
Bangkok Recorder