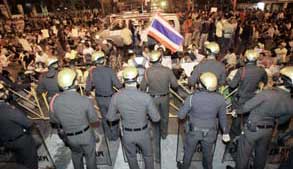 Hundreds of people marked the sixth-month anniversary of Thailand's coup with a protest Sunday demanding the quick restoration of democracy. The protesters marched in Bangkok for the second consecutive night ahead of Monday's six-month anniversary of the Sept. 19 coup that ousted Prime Minister Thaksin Shinawatra. Demonstrators called for the resignation of the interim government that was installed by the military coup leaders and demanded elections be held immediately. The government of interim Prime Minister Surayud Chulanont has vowed to step down after elections scheduled for the end of the year. Protesters marched from Sanam Luang to the home of the Thai king's chief adviser, Gen. Prem Tinsulanonda.
AP
Many Thai Muslims fleeing the insurgency in southern Thailand have settled in Malaysia and found new lives as cooks in restaurants that feature Thai food. Thai Prime Minister Surayud Chulanont claimed recently that many of these restaurants are a significant source of funding and recruitment for the separatists. Malaysian authorities vehemently deny the accusations. A recent study found that an estimated 230,000 Thai Muslims work in Malaysia and remit 6 billion baht annually. However, there are no figures on how much money comes from the restaurant workers.
AP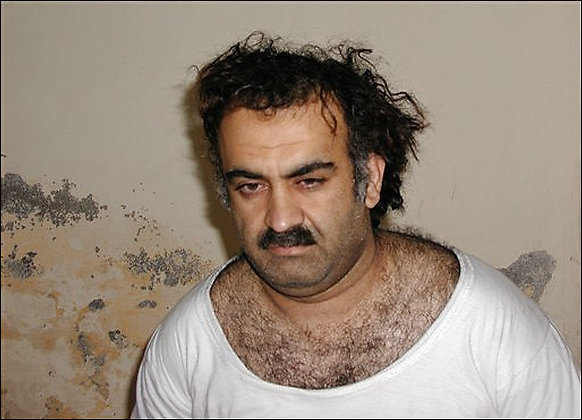 Accused Sept. 11 mastermind Khalid Sheikh Mohammed said that he had put into action plans to blow up Bangkok nightclubs frequented by American and British citizens and to take over and destroy an Israeli airliner at Don Muang airport in 2003. Documents from a military tribunal at Guantanamo Bay prison in Cuba state that although neither plan was achieved, he had active al-Qaeda agents in place and was near plans for the two terrorist actions when he and Jemaah Islamiyah counterpart Hambali were arrested. Khalid admitted planning or taking part in a number of other terrorist attacks, leading U.S. interrogators to caution that he might be trying to inflate his own image.
Bangkok Post
More Articles ...