North Korea, which in recent years has begun opening restaurants in Southeast Asia to earn foreign currency, has launched a new restaurant in Pattaya. Last year, a North Korea-owned three-story restaurant featuring a VIP room with an LCD TV opened in the Pattanakarn area near Bangkok. Two other North Korean restaurants also recently opened in Siam Reap and Phenom Phen Cambodia. It is unclear who the owners of these restaurants are, although sources confirm it is the Central Committee Bureau 39 of the Korean Workers' Party, which was set up in the 1970s to create a personal slush fund for North Korean dictator Kim Jong-il.
The Chosun Ilbo
Privy Council President Prem Tinsulanonda is attempting to distance himself from the junta after facing allegations of being the mastermind behind last September's coup. He told reporters on Saturday that he hoped the anti-coup protesters who accused him of being behind the coup would join with him in bringing about peace in the country. "I don't think I was attacked," Prem said. "There are people saying things, however." Last week, anti-coup protesters marched near Prem's official residence to accuse him of being behind the vicious cycle of coups.
The Nation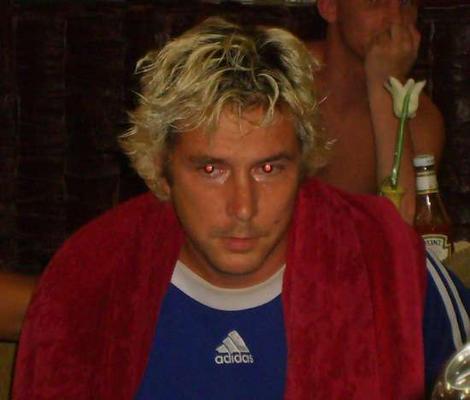 An Australian who allegedly kidnapped his two-year-old daughter and fled to Thailand was arrested after he demanded more than $A1 million in ransom from his ex-wife. The man was arrested by Royal Thai police as he entered a motel in Phuket. According to the Kom Chad Luek newspaper, the man's ex-wife had reported to Australian police that he had kidnapped their daughter in October after she was granted custody of the child following their divorce. He had contacted his ex-wife from Thailand in February and demanded a ransom of 30 million baht ($A1.18 million). Following the arrest, the girl was taken into the care of Thailand's community services department. Thai authorities are now considering extraditing the man to Australia.
AP
More Articles ...