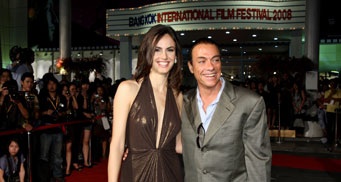 The Bangkok International Film Festival's sixth edition kicked off Friday, with some controversy. First, some organizers expressed annoyance that one of the festival's international judges, Singapore director Eric Khoo, had bolted already, choosing instead to watch the competition films on DVD. Also, organizers decided to cancel the showing of "Children of the Dark," a Japanese film about child prostitution in Thailand, because they felt the subject matter was too sensitive.This year's festival, which soft-launched earlier in the week with Woody Allen's "Vicky Cristina Barcelona," will cost about $2 million to stage.
The Hollywood Reporter
The director of a film about child trafficking and prostitution in Thailand is protesting the Bangkok International Film Festival's removal of the film from its lineup. On Tuesday, during the opening day of the sixth annual Bangkok fest, Junji Sakamoto, the Japanese director of "Children of the Dark" - which organizers last week barred from screening in the festival on the grounds that it lacked the proper permits – said he would hold a news conference for Wednesday. "This film must be shown (to) all of the world, especially in Thailand for the children's future," Sakamoto said in a statement. "To stop this film is the same as shutting children's futures, also shutting the future in the country." Yongyoot Thongkongtoon, Festival artistic director, said the ban of the Thai-Japanese co-production was more about the subject matter and the image problem it represents for Thailand. The ban makes this year's festival the second in a row to drop a film invited to screen.
Hollywood Reporter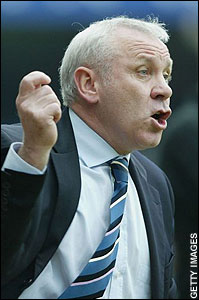 Peter Reid is to be named as the new coach of the Thai football team next week, according to the British media. The 52-year-old former Sunderland and Manchester City manager has held discussions with representatives of the Thailand Football Association in Manchester, and his agent is due to fly to Thailand next week for further discussions. The Thai team is seeking a replacement for Charnwit Polcheewin, who resigned after Thailand failed to qualify for the 2010 World Cup. "I would like to go," Reid said. "I've had a couple of opportunities in international football - Iran offered me a job, which I didn't take for personal reasons - but this one does interest me, it's good for the CV, and, hopefully, I can get them to the [2014] World Cup."
The Telegraph
More Articles ...