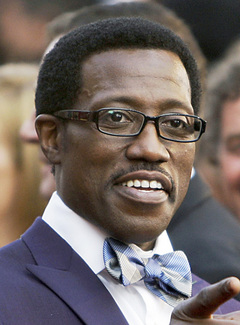 Actor Wesley Snipes has asked a United States federal court for permission to leave the country to film a movie in Bangkok. Snipes was convicted of tax fraud in February, but is currently appealing the decision. The American actor has signed on to star in "Chasing the Dragon," an action thriller to be filmed in Bangkok. Production is scheduled to begin on Sept. 8 of this year.
The Star-Ledger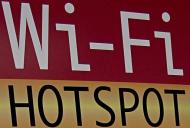 The Bangkok government will offer 500,000 people free Wi-Fi Internet access starting Thursday. The move is part of a pilot project that will provide 15,000 Internet hotspots. Bangkok's municipal government said the scheme was part of the city's effort to cut back on its energy. Officials said they hoped residents would drive less if electronic communication was more convenient. The free service is set to last for one year in its initial phase, and will offer only slow 64K connections designed mainly for checking email or sending text messages.
AFP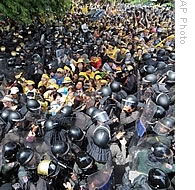 On Friday, Thai police wrere trying to keep anti-government protesters from entering the grounds of the prime minister's office building, as anti-government groups began escalating their efforts to push Prime Minister Samak Sundaravej out of power. More than 8,000 police were keeping a close eye on thousands of protesters who gathered around the main government building in Bangkok on Friday. Samak's coalition government is closely linked to former Prime Minister Thaksin Shinawatra. Thepchai Yong, managing director of the Thai Public Broadcasting Service, said the country was deeply divided between those who support Thaksin and those who oppose him.
Voice Of America

Listen to the radio report