Scandinavian tour operator My Travel said Thailand was rated the top in several categories in the travel firm's annual customer satisfaction survey. Thailand received the top spot for the destination that fulfilled customer expectations, destination that offered the most value for money, and destination that offered the best hotel products. About 150,000 of the tour operator's clients took part in the survey.

ThaisNews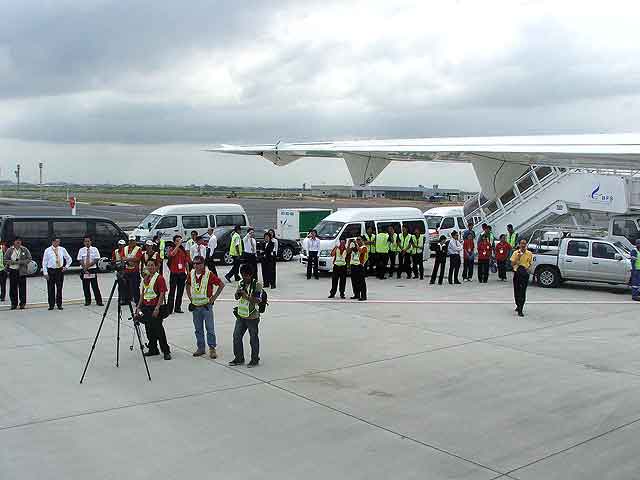 Thailand's Cabinet on Tuesday approved the Transport Ministry's plan to allow some flights to operate from Bangkok's Don Muang international airport. The facility is expected to be ready to operate by March 25. Initially, only charter flights and domestic flights without connections to international flights will operate from the old airport, but after six months, an airport policy committee will evaluate the situation and consider moving some regional flights there. Foreign carriers have shown little interest in moving their international flights back to the old airport, citing potential confusion for passengers and the investment they made in relocating to Suvarnabhumi.
AP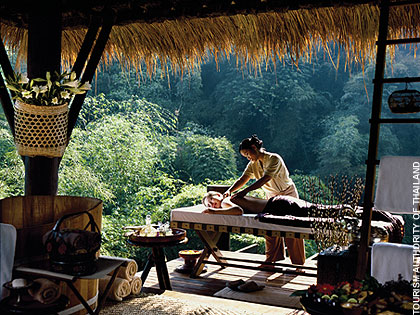 The Telegraph of London visits the Kingdom to understand more about the Thai tourist authority's new marketing campaign, "Chic by Thailand." In search of a high-end experience, reporter Rodney Bolt visits Sila Evason Hideaway on Koh Samui, Sirocco and the Peninsula in Bangkok, and the Mandarin Oriental Dhara Dhevi in Chiang Mai.
The Telegraph
More Articles ...