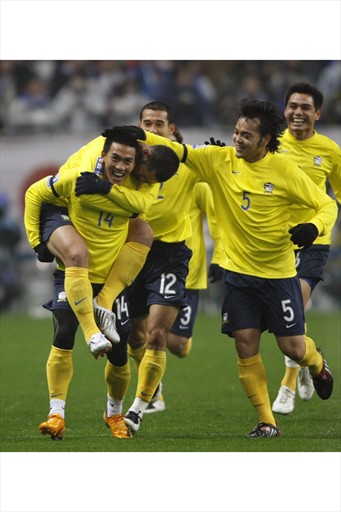 On Wednesday, Japan 's Yoshito Okubo scored early in the 54th minute to put Japan on the path to a 4-1 win over Thailand in its opening 2010 World Cup qualifier amid snowy conditions at Saitama Stadium. Thailand's sole goal came from Teerathep Winothai, who beat Japan goalkeeper Yoshikatsu Kawaguchi on a long-range blast that went over the goalkeeper's grasp. Japan and Thailand in Group B along with Bahrain and Oman, with the winner and runner-up of each group to move on to the fourth round of Asian qualifying. Manchester City owner Thaksin Shinawatra paid for the national team to train in England to acclimatize to wintry conditions, but even that camp could not prepare them for the frigid weather.
AP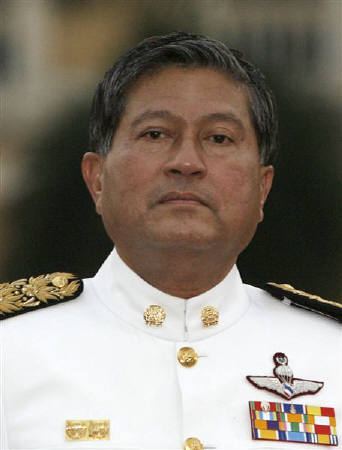 Interior Minister Chalerm Yubamrung said on Thursday that Thailand's new government will revive a controversial war on drugs in which more than 2,500 alleged dealers were killed. Chalerm told reporters that the fight against drugs was one of his top three priorities and he would spend time along the border with Myanmar, the source of most drugs now entering Thailand, seeking to defeat trafficking networks. "Narcotics must be lessened in 90 days, although they can't be wiped out," said Chalerm, a former police captain whose son was acquitted of charges of killing a policeman in a bar for lack of evidence.
Reuters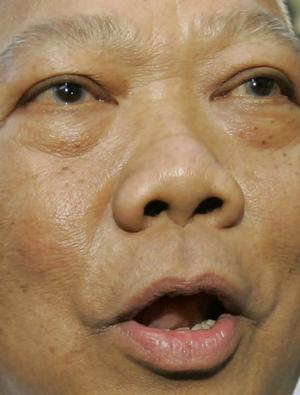 Supporters of Samak Sundaravej, Thailand's new prime minister, have complained that complaining television signers for the deaf hold on to their noses as a shorthand reference for the short-tempered political veteran. Samak's nose has long been a target for cartoonists, and the National Association for the Deaf in Thailand said sign language translators had been using the shorthand for more than a decade without complaint. But with the new parliamentary session televised this week, supporters among Samak's ruling People Power party noticed the reference and complained. "It is not meant as a nose joke," said one signer. "We have touched our noses for years to refer to Samak, but people noticed this time because we had to repeat the movement over 300 times."
The Guardian