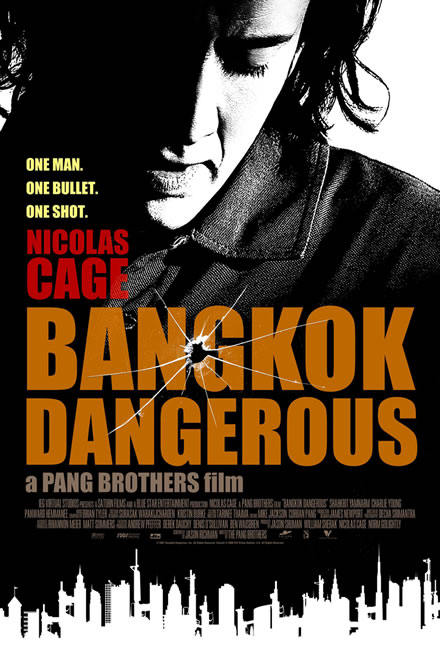 The international movie poster from the upcoming crime drama " Bangkok Dangerous" has been released. The movie is a remake of a 1999 Thai film of the same name and stars Nicolas Cage. In the film, Cage plays a cold-blooded hit man who heads to Bangkok to pull off four jobs, and winds up falling in love with a local girl and bonding with his errand boy. The poster features the slogan, "One Man. One Bullet. One Shot."
MoviesOnline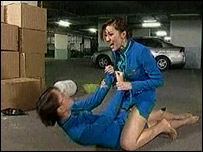 The Thai Airways International Union will ask Channel 5 to take a more responsible attitude over the new Channel 5 soap opera "Songkram Nangfah" (Battle of Angels). The union claims the show portrays hostesses in a negative light. The group, along with flight attendant representatives from other airlines such as Bangkok Airways, lodged a complaint with Culture Minister Khunying Khaisri on Friday. They demanded the show be taken off the air. Acting union chairman Somsak Srinuan said he was concerned whether people, particularly youths, would be able to differentiate which parts of the program were real and which were exaggerations. The controversial show includes violent scenes with female cabin crew fighting in public over a male pilot.
The Nation
BBC
Eight Thai police officers and four other men for allegedly kidnapping a wealthy businesswoman and her two sons. The and trying to extort US260,000, a police official said. Authorities were also seeking to arrest five other policemen in connection with the crime. "I cannot imagine how the public must feel about this case," said deputy commander Police Major General Watjanon Tirawat. "We have set up a committee to investigate this case. We will continue to protect innocent people from wrongdoers."
AFP
More Articles ...