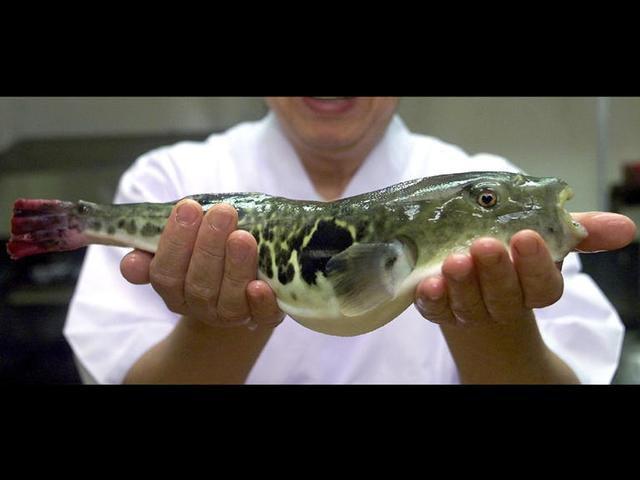 A Thai doctor said recently that unscrupulous vendors have been selling meat from the highly poisonous puffer fish disguised as salmon, resulting in the deaths of more than 15 people over the past three years. Some 115 people have been hospitalized. Although it was banned in Thailand five years ago, puffer fish continues to be sold in large quantities at local markets and restaurants. In Japan, the fish is called fugu and is prepared by highly trained chefs and consumed by thrill-seeking Japanese gourmets.
AP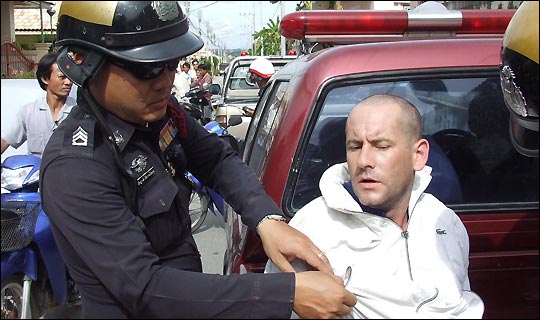 UK citizen Spencer Henley was arrested by Thai police Thursday after allegedly brandishing a pistol at a love rival in a Pattaya bar. The 32-year-old London native faces firearms charges and will likely be deported if found guilty. Police in Pattaya said Henley pointed the pistol at a Finnish man, as he was jealous of the "man's intentions" towards a girl in the bar. Henley allegedly said he bought the gun from a Thai cop.
The Sun
A 43-year-old Thai man was found dead Tuesday wearing 15 bras and a mini-skirt belonging to his estranged wife. Roi Et resident Jaran Khadphano was found dead from a suspected heart attack at his home. Relatives of Jaran, who formerly worked as an optician in Bangkok, told police he had been suffering from depression since his wife left him for another man and had been taking painkillers washed down with coffee several times a day. There was no immediate explanation as to why the deceased was wearing his wife's clothes, which he had brought back with him from Bangkok after the couple's separation.
DPA